India's Italian Ice's at French American School Multicultural Festival
Indias Italian Ice's was a hit at my schools Multicultural Festival. I was representing India
my namesake, with my dress; Italy with Italian Ice's, because I'm Daddy's Girl! Mommy's
given me Black Girl Magic & I speak French at the New York French American school, where
children representing 80 different countries learn together in a global community!
Don't you ❤the International flavor?!

Get your yummy Ice's here! 😋 $1 Cherry, Lemon, Mango, Rainbow! India's Italian Ice's!
Raise your Ice's in the air! Celebrating cultural diversity, fashion, food and music.  Isn't it beautiful?!  Love the traditional clothes.
We take Quality Assurance seriously here.  India's Italian Ice's are certifiably delicious!
Decisions, Decisions, Decisions!  Which flavor should I choose?
One scoop of cherry, coming right up!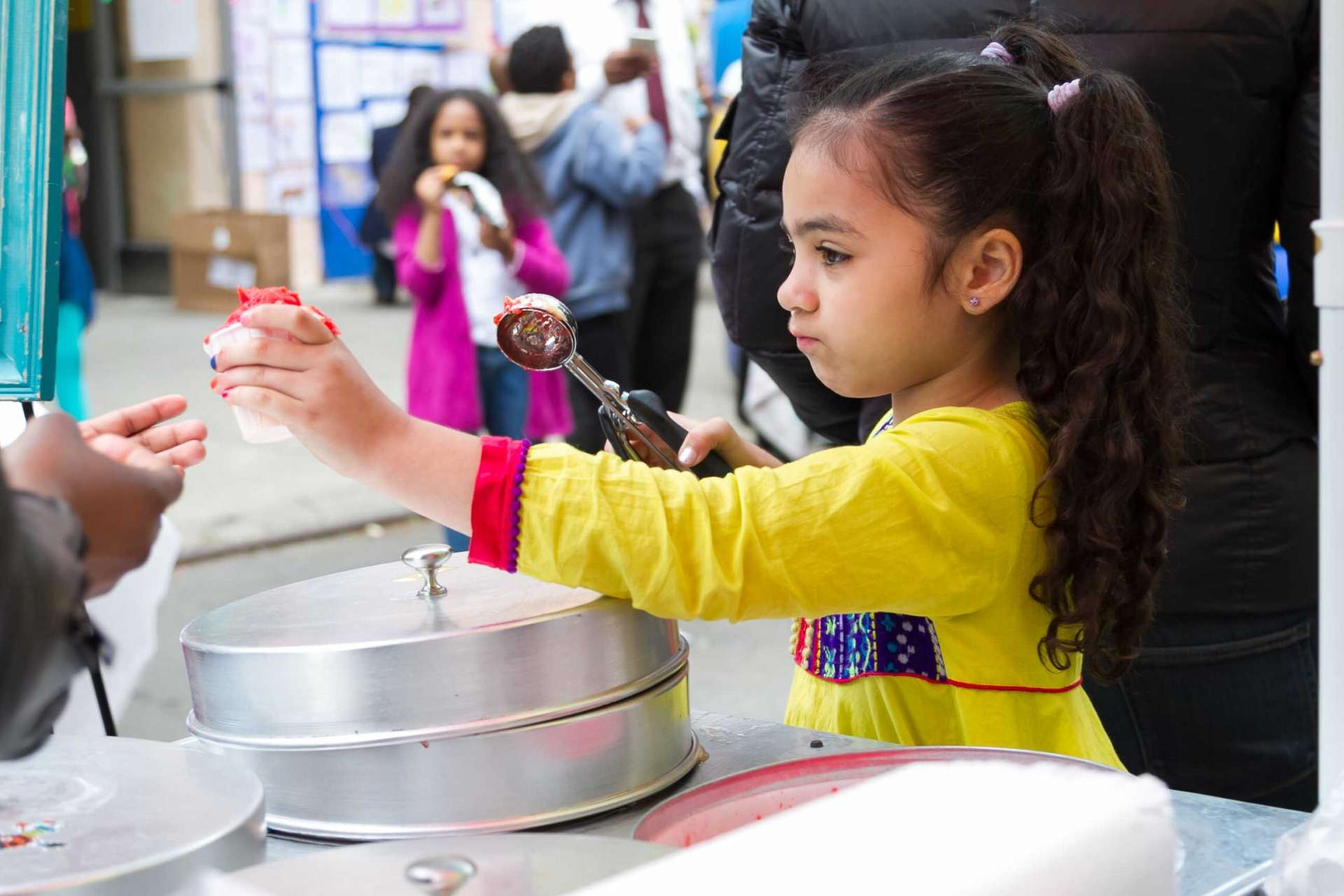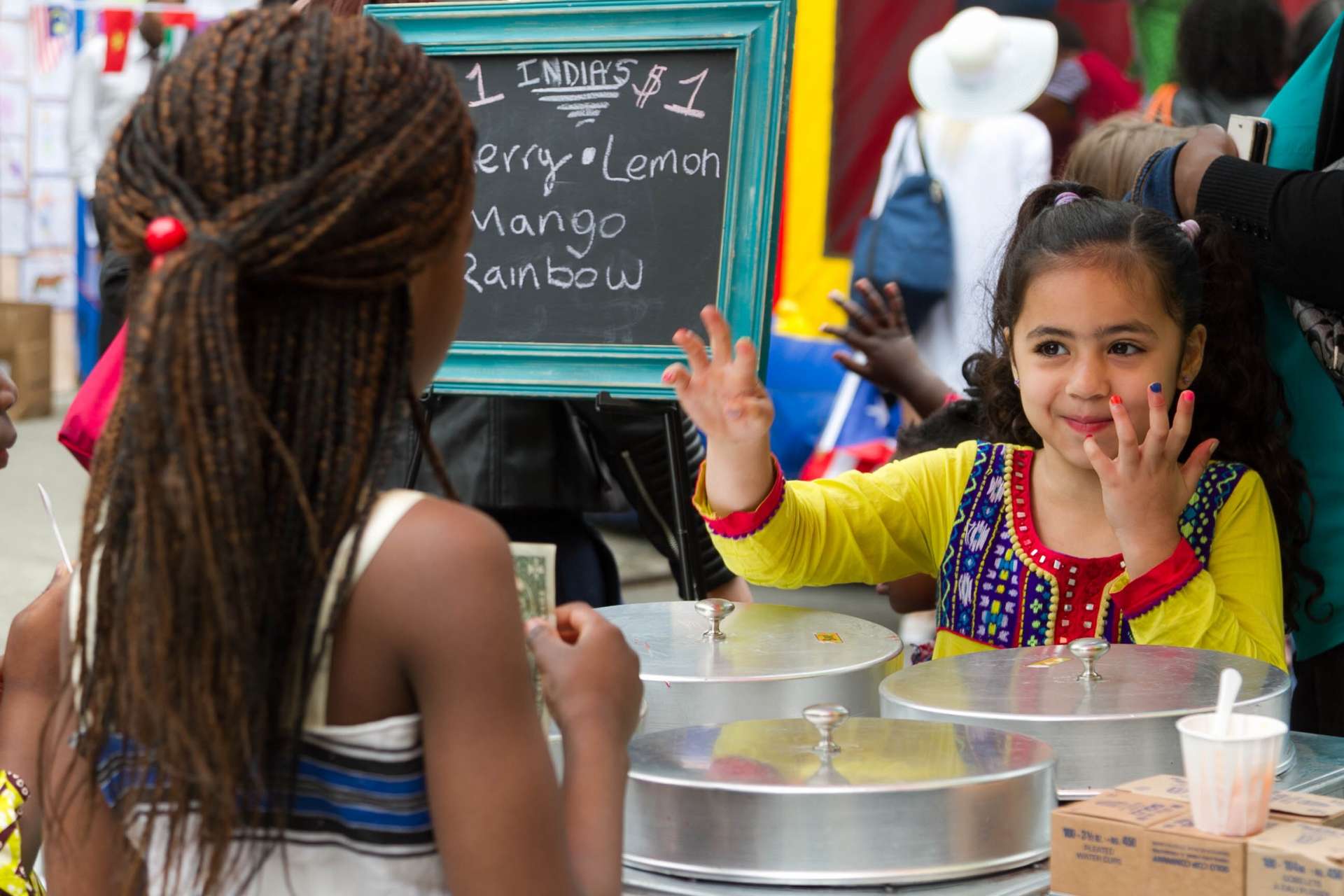 Thank you for your business! Work is so much fun 😋
Football is the most international sport and most popular at NYFACS.  My brother Cuba represents his namesake and gets in the game even with his dislocated thumb (tsk tsk tsk )
---
Fun and games lead by the Francophonie, an organization that represents French speaking countries around the world